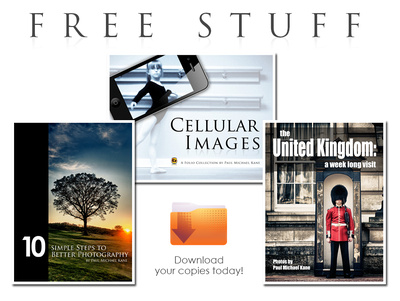 Who doesn't love free stuff? The internet if full of amazing resources for learning the craft of photography and here are a few of my own efforts in spreading around what I've learned.
10 Steps to Better Photography
The United Kingdom: A Week Long Visit (iPad Exclusive)
These are absolutly free - no strings attached. My only request is you pass them on - share the links and - if you're so inclined, leave some feedback over on my Facebook site or in the comment section below! Sweet deal, right?